Episodes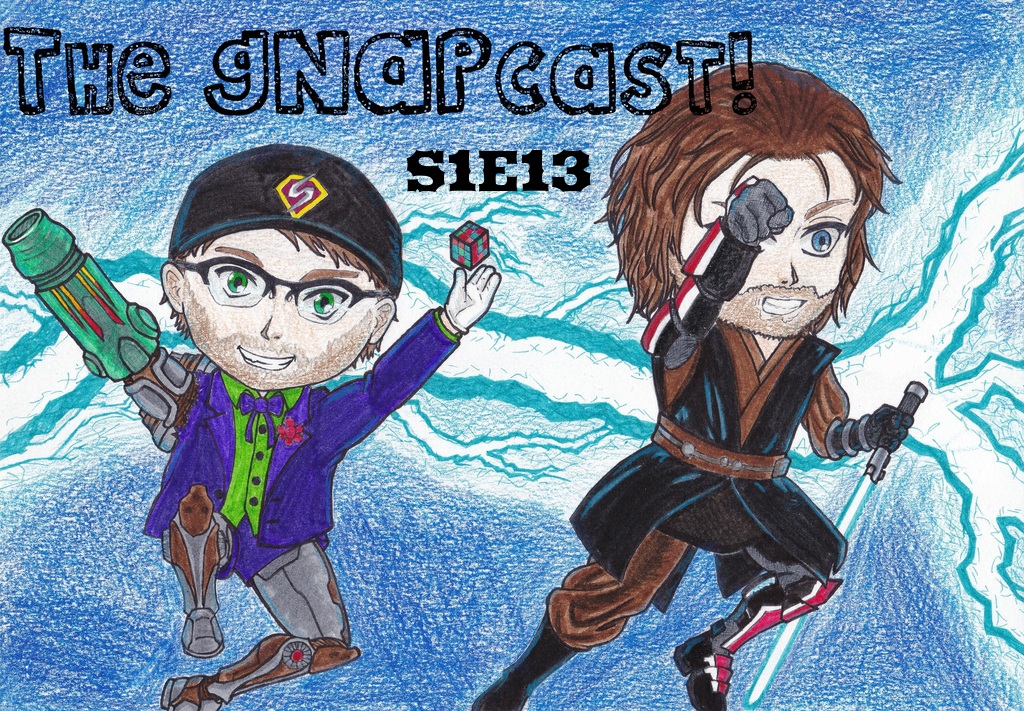 Thursday Jun 07, 2018
Thursday Jun 07, 2018
Heyyy, welcome to the GNAPcast! This week David and Seth kick it old school and discuss something barefoot parents everywhere fear to tread upon--the dreaded LEGOs! *dun dun DUNNNN*
Come along with our dynamic duo (no, not that one) as we reminisce about that ubiquitous building toy that absolutely captured our innocent imaginations and wowed us with cool-looking tech (here's looking at you, Exo-Force)! Along the way, we also explore a question that would have driven our younger selves absolutely bananas...how many LEGOs would you buy with $500?
Thursday May 03, 2018
Thursday May 03, 2018
Heyyy, welcome to the GNAPcast! With a new guest on the show, we return to that age-old GNAPcast tradition of dissecting hypothetical circumstances--Would You Rather? ! In this Rather-sode, we discover that David has a lot of mainstream opinions this time and secretly harbors the desire to be Pikachu. Seth, on the other hand, is apparently a fan of Cinderella's work ethic and hates sleep. Who knew?
This episode features Cassie, a former English major who loves the element of water and is not a fan of eating penguins. (No penguins were harmed in the production of this podcast.)
You can play along at home, too! Ask yourself only the most important question: Would You Rather?
P.S. The achievement in LEGO Marvel Super Heroes we failed to remember during the episode is called "Don't I Know You?"
Thursday Mar 29, 2018
Thursday Mar 29, 2018
Heyyy, welcome to the GNAPcast! Continuing on our theme of video games, in this episode we dive a little deeper to talk about some of the music tracks in video games that have struck our fancy over the years: Seth gushes about Kingdom Hearts (again), David reminds us how fantastically nostalgic the various Mario soundtracks make us feel, and we both agree that water levels are the best...musically speaking.